Events are in full swing, and with 2024 a stone's throw away, now is the perfect time to plan ahead and start selling tickets directly on your website. Say goodbye to third-party platforms that take a chunk of your hard work and earnings – consider hiring an experienced web designer to integrate a personalized ticketing system on your website. An experienced web designer can incorporate incredible features to help optimize your ticket sales, grow your audience, and leverage your data and analytics in new ways.
Have you ever asked yourself: "What's the best way to sell tickets on my website?" or "How can I drive ticket sales on my website?" If you answered yes, this article is for you!
Bushwick Design has a comprehensive and proven track record in helping businesses, artists, and more seamlessly sell tickets to their consumer bases. Check out the case studies below to see the unique ways in which Bushwick Design has helped launch their clients' events to the next level. 
The Nutcracker! Magical Christmas Ballet holds events across the U.S. spanning over 160 cities. The Ballet's website needed an effective yet simple way to reach the their wide range of prospective audiences under one umbrella. The iconic show contacted Bushwick Design to build out their e-commerce presence, with the goal of selling more holiday merchandise and livestream/event tickets.
Bushwick Design implemented a custom BigCommerce store layout empowering the Nutcracker to reach new audiences all across the U.S., while simultaneously driving merchandise sales to concertgoers and visitors alike. Dynamic links with FEVO were implemented for each market to augment social networking between the business and consumer, and provide useful marketing data to the client. The design itself is inviting, warm and family-friendly, matching the spirit of the beloved holiday show.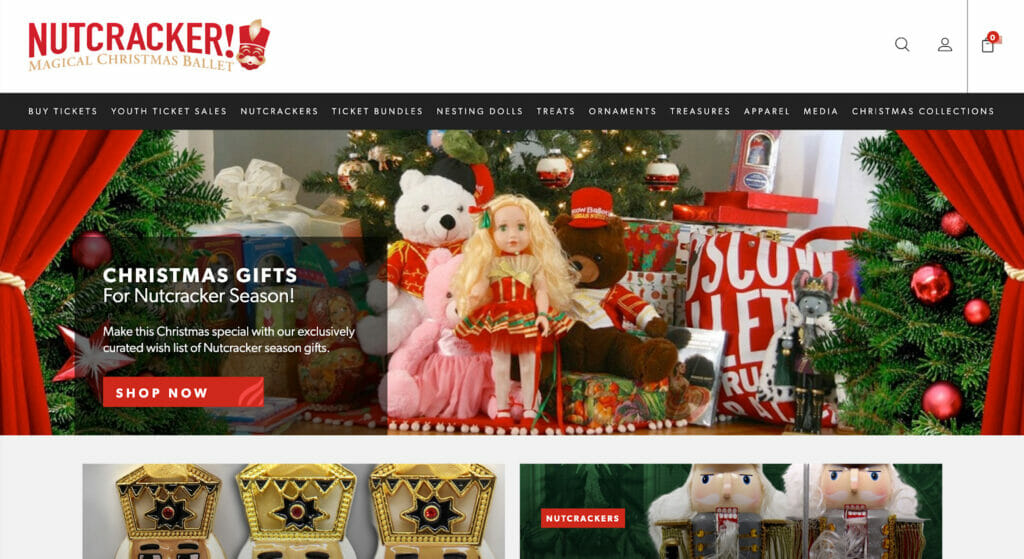 Brooklyn SolarWorks came to the Bushwick Design team with a Squarespace site. They were in desperate need of a redesign to match their sleek, state-of-the-art concepts and quintessentially Brooklyn character. BSW needed a personalized event page that could serve as a constant outreach to new customers while integrating themselves into the community their product is serving. 
Bushwick Design developed a custom events section that automatically adds Eventbrite registration buttons and redirection, ensuring a simple experience for both BSW and their community.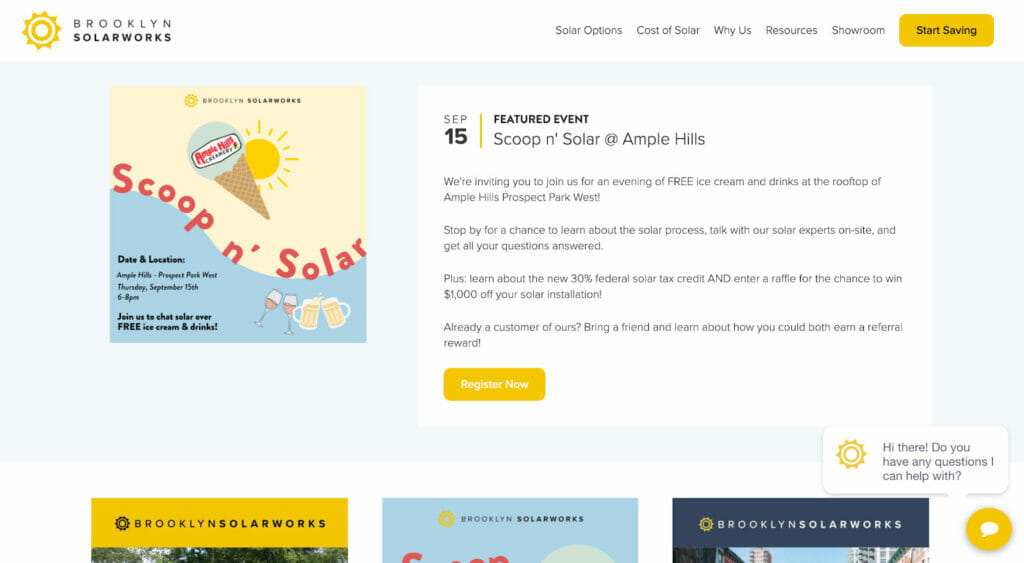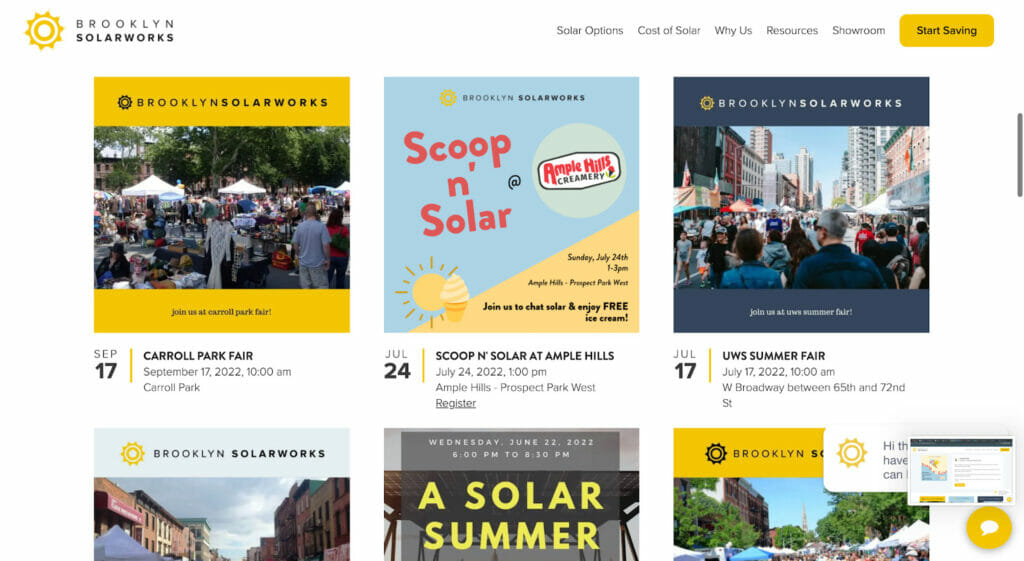 The Nutcracker Store employed Bushwick Design to create a geotargeted ticketing website – in other words, the website serves ticket information based on the consumer's location. Their website geolocates users based on either their actual location, if granted, or their approximate location using a computer's IP address. It then checks that against their list of Nutcracker performances using Google's Distance Matrix API, and sorts a list of Nutcracker events near them. Finally, the website helps users buy tickets for nearby events, scoring a portion of the sale for TNS as an affiliate.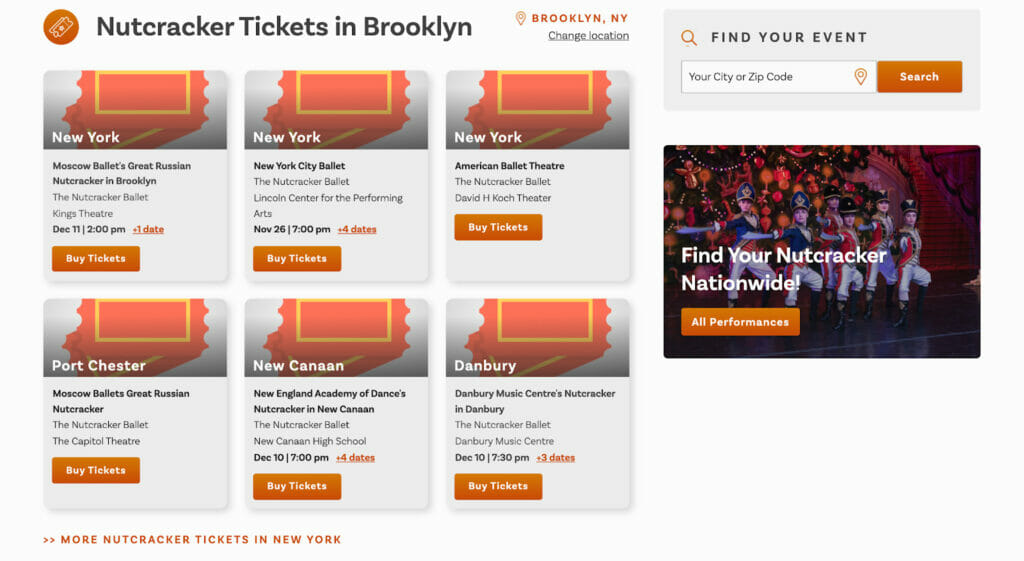 Bushwick Design is well-versed in developing for both web and mobile. Clients can expect to receive high quality websites with the utmost transparency and professionalism. There's a reason why Bushwick Design was selected by Expertise.com as one of the Best Web Design Companies in Brooklyn in 2023 – it's simply true.
Take a look at our portfolio of work, features cutting-edge websites designed for a wide range of industries and services. From solar to the arts, health to finance, Bushwick Design's capacity to create incredible websites is limitless. 
Contact Bushwick Design today to get a free quote.
Share Post